BSSi2 In The News
We work hard to be knowledge experts on all the latest technology and IT trends so you don't have to be. Therefore it's no surprise that BSSi2 is regularly making news. We aren't a company driven by recognition, but we are a company recognized for our drive in serving our customers. Our news and quotes tell a story of how innovative leadership and customer commitment drives our success.
BSSi2
Nick Espinosa
Winter 2020/21
Spring/Summer 2020
Winter 2020/2021
Fall/Winter 2019
Spring/Summer 2019
Winter 2018/2019
Fall 2018
Summer 2018
Spring 2018
Winter 2017/2018
Fall 2017
The Deep Dive radio show, syndicated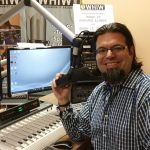 Learn how to protect yourself online as our Chief Security Fanatic & CIO, Nick Espinosa, discusses all things Cybersecurity/Cyberwarfare and Technology. Be safe out there!
Catch the show live on your local radio stations
Listen to past episodes on SoundCloud
Or download the podcast on iTunes
The Deep Dive radio show first aired on Thursday July 20th, 2017
Summer 2017
Winter 2016/17
Fall 2016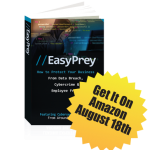 Announcing 
Easy Prey - How To Protect Your Business From Data Breach, Cybercirme, and Employee Fraud
, Nick's Collaborative Book Written Along with 25 of The Top Security Minds in the IT Industry!
A portion of the royalties earned from Easy Prey will be donated to St. Jude's Children's Research Hospital, the leading children's hospital pioneering research and treatments for kids with cancer and other life-threatening disease.
Easy Prey was released on August 18th, 2016
Summer 2016
Spring 2016
Winter 2015/16
October 2015
September 2015
As quoted in Forbes: All Hail Alphabet Overlords, Praise Be To 'G'
"Alphabet is Google's first major step towards global control of all data in both the public and private realm. Their aggregation of data under Google was unprecedented and it will do nothing but grow as they expand into other areas."
August 2015
November 2014
Scott Newberger
April 2002